<![if !vml]>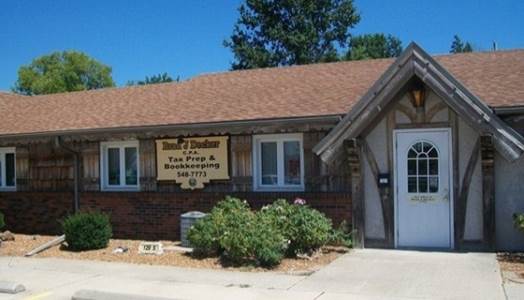 <![endif]>Brad J Decker C.P.A.††
Salemís first Registered Certified Public Accountant (RCPA) Ė also licensed for audits and reviews!
Providing tax preparation and bookkeeping services since 1991 ♦ In Salem since 2005 ♦ Now specializing in personal and business income tax only (no longer accepting monthly accounting or payroll clients)
120 South Delmar Ave Suite C ♦ Salem, IL† 62881
Phone:† (618) 548-7773
Email:† brad@brad-decker.com
<![if !vml]>

<![endif]>
HOURS:
By appointment only (usually 9-1 M-F)
Celebrating over 17
years in business in Salem!
†††††††††
<![if !vml]>

<![endif]>
Call 548-7773 to set up an appointment today!
<![if !vml]>

<![endif]>Donít be a blockhead
If you are ready to file your 2022 tax returns, call 548-7773 to make an appointment now!† Take advantage of super-fast, accurate, low cost income tax preparation with all the benefits found in large firms and the national chains!† Rely on the expertise of a CPA, not someone who has just finished a short tax class.† I offer extremely fast service and free electronic filing and / or direct deposit when you have your taxes prepared here.†
Note:† The blockhead design is a Service Mark registered with the State of Illinois and may not be used without permission (and I donít give anyone permission).
I also have degrees in Multinational Business Operations and Marketing from Florida State University (final GPA 4.00 / 4.00).† I have experience in both public and private accounting, including Big 5, and have worked in the profession since 1991.† But unlike most of my competitors, I have also held management level positions in a variety of other industries, so when I offer advice, I speak from experience!† And as of 2022, I am no longer accepting new monthly accounting or payroll clients so I can focus exclusively on personal and business income tax!